While searching for how to open an online casino, you have probably come across different solutions. The most used online gambling business that operators use is the real-money online casino, which requires obtaining a gambling license from a licensing authority. The profitability of this kind of business attracts thousands of operators that offer a diversity of casino games to players.
Even so, starting a real-money casino can sometimes prove to be expensive. If you want to run your gaming operations and allow players to make real-money transactions, you will have to consider a very important additional cost, which is the gambling license.
Operators who want to find out how to open an online casino will discover that obtaining an online gaming license is one of the most important parts of starting a legal casino business that allows players to make real money bets. The costs of obtaining a license are different depending on where you want to run your operations, but the costs can be high, sometimes up to €100 000
Nowadays, there are several solutions to a real-money casino, which have proven to be profitable in the long term. The alternatives that CasinoWebScripts proposes are an online casino with cryptocurrenies, such as a Bitcoin online casino, or a Facebook social casino.
Bitcoin online casino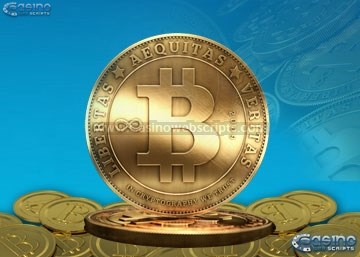 When you find out how to open an online casino, you will discover that a Bitcoin casino does not operate with real money, or at least not directly. Players do not bet on real money at your casino, but instead they bet on cryptocurrencies such as Bitcoins, Litecoins, and more, which they purchase with real money. Even so, if no direct money transactions take place at your online casino, you will not be constrained to obtain a gambling license.
The additional cost that comes with purchasing a Bitcoin online casino is the API that allows your online gaming provider to integrate the cryptocurrency with the online casino software. Even so, the cost of this API is significantly lower than obtaining a real money gambling license.
Facebook social casino
The popularity of Facebook is increasing tremendously with each day that passes, and there are millions of people who enjoy logging in to their Facebook accounts just to play games. Casino-style games are some of the most demanded entertainment options on Facebook, and operators who provide such solutions found out that it can be a good alternative to a real-money casino.
While learning how to open an online casino, you will find out that starting a Facebook social casino will be different that starting a Bitcoin or real-money gaming site, due to the fact that you will not have to rent or buy a server to host your casino, but, instead, your casino will appear on Facebook as an app. There, people can play your games for credits that they can purchase with real money, but they cannot withdraw anything. Facebook casino games are just for fun, but operators earn money each time players buy Facebook credits.

1 February 2023
Creating an online casino and starting a business in the iGaming industry is a great option for entrepreneurs who are interested in making a successful investment. The constantly-growing casino market is tempting, mostly...