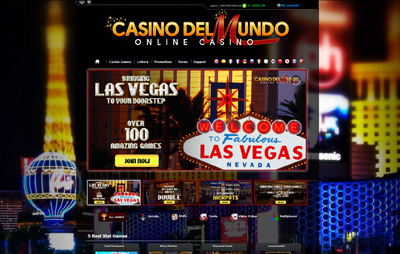 According to the US and World Population Clock, at this point in time there are over 7 billion people in the world. Some are young children and some originate from countries where gambling is considered a luxury. However, researchers at Washington University at St. Louis estimated that approximately 1.7 billion people gamble during any given year, while over 5 billion gambled at least once in their lives.
The online world has become packed with people who enjoy playing games for cash because they love the adrenaline rush and the hope to become rich, that they get while gambling. While more and more states are legalizing the gaming and betting industry, people are starting to become acquainted with the online casino market, which is constantly growing, the countless service providers offering their solutions to thousands of entrepreneurs which have succeeded in opening profitable and easy to manage online casinos in response to the high consumer demand.
As of now, starting an online casino has become even more profitable than it was in the past. Operators who seek to open an internet gambling site should be aware of the multiple benefits that this technology-based sector can offer in addition to a land based business. The most important differences between a brick-and-mortar casino and an online gambling site lie in how much time, effort and investment it will entail for the successful running of the operation. When it comes to thinking about an online casino, the development process commences quite easily, after the customer decides on the budget that he is able to invest in this business and after he finds the online service provider which meets his requirements, everything can be started in just a few days.
For opening a land-based casino, the time needed would be significantly higher, as the operator would need to find the best location to establish his casino, along with all the necessary formalities which include authorizations and many other aspects which are all part of a tedious and expensive process. Also after deciding on the location of the casino, moving the machines and staff to another place would be pretty difficult, when comparing to how easy an online casino can be moved to a different country, server or web domain.
Another important aspect is that, nowadays, gaming software companies offer a multitude of exciting products for each and every customer's needs. By opening an online casino, the amount of money invested by the online operator will decrease considerably in comparison to how expensive a land based casino would be. For example, the cost of game tables and slot machines in a brick-and-mortar casino will go way over $100,000, while the cost to buy similar online casino games can be maximum $20,000. Besides the cheaper cost, the online games are much easier to manage, customize and synchronize on all displays. Furthermore, online players will have the opportunity to play their favorite games 24 hours a day, 7 days a week, without having to wait in line inside a crowded casino.
Accepting payments does not represent a problem for online casinos, since many options have become available in the last decade. Deposits are automatically credited into the casino account, allowing the player to start gambling instantly. A successful deposit can be made in less than 2 minutes after registration.
In addition, by opening an online casino, entrepreneurs can easily manage the site without having to hire employees and card dealers to operate the gaming tables or the slot machines, because everything can be set to work automatically, including player deposits and withdrawals.
In the near future, this kind of online business venture will become completely automatized, meaning that it will require even less effort for the administrator to operate the casino.
The licensing process of an online gambling site is also facile, as the operator can get an offshore license at small costs (less than $25,000) and attract players from all over the world. An alternative would be to use several crypto-currencies, like BitCoin, which is an electronic payment system that can be used for a casino without a license, since the BitCoin currency is not recognized by any state in the world, meaning that BitCoins are not considered money. However they can be easily traded for real money at a rate of around $100 per bitCoin. You can read more about starting a BitCoin Casino here.
While the use of technology within casino gaming is continuing to develop rapidly, online operators are becoming more and more eager to keep up with these developments, the internet casino gaming world becoming a competitive industry which will be led by operators who open gambling sites at this point in time, when the online gambling market is at the top of its game.
In conclusion, the main reasons for opening an online casino are represented by the reduced costs for maintenance, the easy possibility of upgrades and migrations to other servers or countries and the possibility of setting everything up to be automatic. Being considered a business that can run by itself, with the casino owner just doing several check-ups and verifying the integrity of the online players, starting an online casino can be a profitable investment if you are a patient entrepreneur.
By using CasinoWebScripts software and games you will have to pay no monthly fees or any hidden costs, unlike other gaming software providers that ask a minimum 5% from the net profit.

1 February 2023
Creating an online casino and starting a business in the iGaming industry is a great option for entrepreneurs who are interested in making a successful investment. The constantly-growing casino market is tempting, mostly...