Custom casino games development
Intro
Custom casino games development is an activity that CasinoWebScripts team has been practicing since the company originally started doing business online, in 2003. Ever since, we faced multiple challenging projects, where our clients came to us with simple to complicated game rules and asked us to compile everything into a web based casino game. The custom casino games development work proved to be a delightful job to every member of our team, and in 2010 we decided to open CasinoWebScripts, a company specialized in creating custom casino games development for any entrepreneur out there interested in having their own games, created to fit their own vision and to run on their online casino.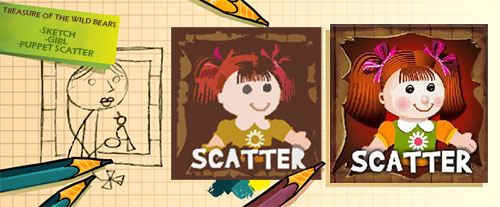 Custom Development Pricing
The price for custom development depends on how popular the requested game is, how complicated are its rules, how complicated the designs and animations are, and if you want to buy the game with exclusivity or not. For example, developing a 5 reel slot game based on your requirements and directions, would cost around ~2000 EUR, if the game would have a popular theme (like a beach theme or Chinese theme), and if exclusivity is not requested.
Paying a developer to code a 5 reel game from scratch, similar to ours, would probably cost you over 8000 EUR. The reason why our games are cheaper is because if we sell them on our website, we can give you a better price and we will make a profit only after 2-3 copies of the game will be sold.
Buying a casino game with exclusivity means that we will never sell the game on our website and you will be the only owner of this game. However, exclusivity comes with larger costs.
Modifications to existing products
The custom development work does not mean only creating brand new games. It also includes various customisations to current casino games, such as logo redesign, changing sounds, changing buttons and even creating new features within any existing game. You might be interested in modifying the card back or the card set from a table game, or maybe you want snowflakes to appear inside a game, or maybe you don't like the buttons or icons from a game and you want them replaced. We can make it all happen for you!
With CasinoWebScripts everything is possible, everything can be customised according to your view and to your requirements, so if you are interested in a game that is not available in our collection, or if you need several changes to an existing game from our collection, feel free to contact us about our custom casino game development services.
BY CASINOWEBSCRIPTS PUBLISHED 25 July 2013