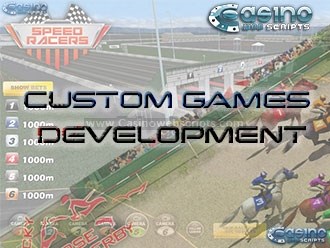 Operators who want to know how to create a custom casino game are usually looking for something unique that they can offer to potential customers. If you want to open an online casino and you start looking for a gaming software provider, an important aspect that you should look for is if the developer offers custom game development.
There are thousands of casino games online, but when you take a closer look, you will see that the majority of operators offer similar versions of the same types of games. When you open an online casino and purchase the same games that other casinos already have, you will compete with them by offering a lot of bonuses and promotions. This is not an easy and profitable thing to do, especially because earning money with an online casino takes a bit of time.
This is why learning how to create a custom casino game will be helpful when you decide to start your own casino. You will have the opportunity to offer a unique game that no one else has, and you can get to reach the exact audience that you want. You can create amazing casino games with the help of the right developer and produce a memorable product in the highly competitive online casino market.
When you think about how creating a custom casino game could bring you benefits, you should consider looking for traditional games that are very popular in your country, but have not yet been developed for online gaming. For example, the ultra-popular Japanese game, Pachinko, is not well-known among the online gaming community, but people from Japan love to play it. Developing an online version of this pinball style game would attract a lot of players who will be able to enjoy the game in their own homes or even on their mobile phones.
However, creating a custom casino game is a task that not all casino games providers are willing to perform. Developing a casino game from scratch will take more time than simply delivering games, and will require a team of experts with specialized skills that can put your ideas into practice. Our team at CasinoWebScripts can help you with the following product offerings regarding how to create a custom casino game and open an online casino for desktop or mobile devices:
Game story and game type
Game scripts
Game environment and character designs
Table games colors and design
Programming of 2D and 3D experiences
Website design and customization
Customized game panels
All graphics and sound
When you provide detailed specification regarding these aspects to a gaming developer, you will receive a game that will only be offered by your online gaming site, and no one else will get the chance to create an exact version of your game. If you have an idea that you want to put into practice and use it to start your online gaming site, you can contact our team. We have already created a wide range of custom Flash and HTML games over the years, and we are ready to help you.

1 February 2023
Creating an online casino and starting a business in the iGaming industry is a great option for entrepreneurs who are interested in making a successful investment. The constantly-growing casino market is tempting, mostly...