If you are interested in opening an online casino, you are surely aware of the fact that some players in the internet casino industry are always looking for new and exciting games, while others prefer more classic casino games. Every casino player has his own tastes and preferences, but no one likes to settle into a routine and become bored of playing the same games over and over again.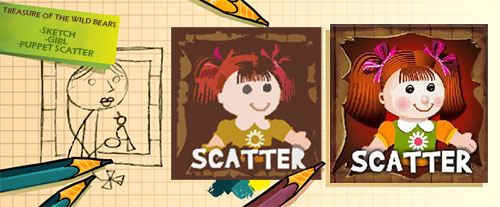 When you decide to open an online casino, you must take into consideration that you should always keep your customers entertained by introducing new games to your website, or by offering bonus codes or promotions for the games that you already own. The developers at CasinoWebScripts have always done their best to create innovative games that were never seen before. Even so, the team has also taken a modern approach to classic casino games that are played all around the world.
Like so, you might like to provide your players with some suggestions in order to maintain customer loyalty by not letting them get bored. When opening an online casino, the majority of operators purchase slot games. In order to get some feedback on what your customers like, you could start a poll and ask players about the top themes that they prefer. Also, if you already own a collection of slot games, you should encourage players to think about how many ranges of paylines work best for them before starting to gamble.
Some gaming insiders believe that operators should try to make players experience new ways of playing casino classics. The fact is that not everyone has the time to learn a new game that requires a lot of skills, such as craps. Even so, if you intend to open an online casino, it would be really useful to offer information about game strategy. You can even post videos about how certain games should be played. This way, your customers could become interested in trying to learn new games.
It is also irrelevant to try and make players experiment new games that they probably don't like, so instead try to find out what they do like by communicating with them and updating your casino solution in accordance with your customers' preferences. For example, you can offer small bonuses for players who respond to your polls. This way, you will know what new games to choose for your online casino, if you intend to expand your game portfolio.
CasinoWebScripts knows that the preferences of your customers are the most important, so if you are looking how to open an online casino with certain games that you think players might prefer, we are ready to hear your ideas and implement them.

1 February 2023
Creating an online casino and starting a business in the iGaming industry is a great option for entrepreneurs who are interested in making a successful investment. The constantly-growing casino market is tempting, mostly...