We have seen a lot of interesting stories regarding the gambling industry in 2015. From the consolidation of the new UK tax regime to the revenue decline of the ultra-popular Macau casinos, 2015 was a year which significantly changed the behavior of operators looking to start an online casino business.
We look forward to seeing a lot of changes on the online gambling scene during this year, from regulatory developments to the introduction of new gambling solutions and innovative gadgets that would enhance the gaming experience. Here are some of the most important regulatory changes announced since the beginning of the year.
Greece plans to introduce new gaming legislation
Greek government authorities have already announced that they are going to introduce a new gambling law that would allow operators to start online casino businesses in Greece. If the new law is approved, foreign operators will be able to obtain a license and provide gambling services for Greece residents. The government explained that it is looking to create a brand new landscape for online gambling in the country, with licenses that would cost no less than €3 million for a period of five years, and an annual tax of minimum €1 million.
The Greek gaming industry has seen various regulatory changes during the past years. In 2011, 24 major online gambling operators obtained temporary licenses from the Greek government. These licenses were revoked in 2012, when the government intended to boost the pre-sale value of state-owned betting monopoly OPAP. Even so, in 2013, the Court of Justice of the European Union stated that it was against the law for the OPAP to have monopoly over the gaming industry in Greece.
Operators looking to start an online casino business in Greece should know that if the new legislation is approved, online casinos in the country could generate up to €500 million per year.
Armenia to ban online gaming advertisements
Armenia is expected to introduce a new regulation that would ban advertisement on TV, radio and other media for online gambling services. Like so, operators who want to advertise their online casino business will be able to do so in three situations: if the games are advertised directly by game centers, if they are placed in hotels with minimum four-star rating, or if they are placed at Republic of Armenia border entry points. The Armenian government is taking measures to protect the citizens, especially minors, from seeing online gambling advertisements that would encourage them to play casino games and become addicted to gambling.
Lithuania to take measures against unlicensed operators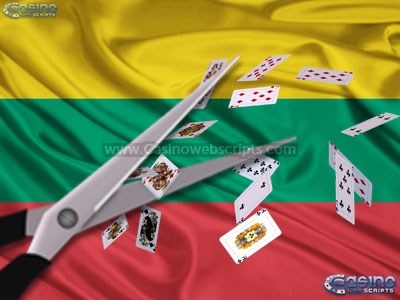 In 2016, the Lithuanian government is expected to take serious measures against international operators who offer online gambling to Lithuanian residents. On January 1, Lithuania started making amendments to the current gambling regulatory regime, which will now allow authorities to take action against any operator who has not obtained a local gambling license. Up to now, only one operator has applied for a gambling license, but since the rules started taking effect since the beginning of this year, it is expected that more operators will apply soon. At this point in time, in order to start an online casino, operators are required to have an office in Lithuania and collaborate with a local land-based gaming operator.
Operators who are looking to start an online casino business in Lithuania should take notice that the Gaming Control Authority is already looking to take measures against unapproved gaming sites, which would include penalizations. More than that, banks and other payment processing services and financial institutions will block all gambling-related transactions from unauthorized websites. A list with blacklisted operators will be published in the near future.
Massachusetts plans to introduce online lottery
The Massachusetts Lottery Commission has revealed that it will soon take a decision regarding introducing online lottery and fantasy sports in the state. Like so, the Commission is taking this step in order to increase sales for lottery tickets and diversify the current solutions. More than that, according to Massachusetts State Treasurer Deborah Goldberg, the current lottery sales mainly consist of keno and scratchcards, which supposedly offer lower payout percentages than other forms of gambling.
This situation could lead to a decrease in sales in the next few years, mainly because the new generation of gaming enthusiasts has more information regarding the odds that these games offer. This means they could prefer choosing other games instead of scratchcards and keno tickets, which would result in a decrease in revenue.
The State Lottery has already reached several companies who specialize in online technologies, in order to gather information regarding the best possibilities for expanding lottery ticket sales online. Fantasy sports contests that would be part of a social gaming platform are also on the list.

1 February 2023
Creating an online casino and starting a business in the iGaming industry is a great option for entrepreneurs who are interested in making a successful investment. The constantly-growing casino market is tempting, mostly...