Fortune of Zeus - Scratch Card




DESKTOP/MOBILE COMPATIBILITY
Our games can be played on any device that runs a modern browser
TOP PERFORMANCE
Our games use the best game engine, PixiJS, to deliver the smoothest gaming performance
GAME ROUND REPLAY
Players can revisit the outcome of any past game that they've finished
DEMO PLAY - MOBILE VERSION
DEMO PLAY - DESKTOP VERSION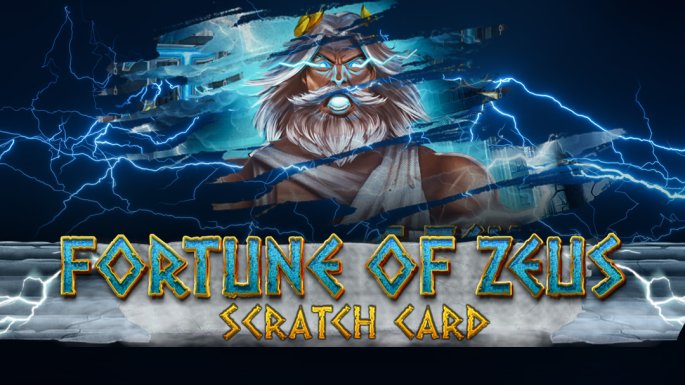 MULTICURRENCY
Any currency can be used with our games, up to 5 characters
CERTIFIED GLI-19 RNG
Our games use a Random Number Generator that was GLI-19 certified by BMM TestLabs
CONTESTS
With our Contests addon you can create wager/win contests in this game
Sweepstakes Mode Available
This game can also be purchased to be used in Sweepstakes Mode. In Sweepstakes mode, the game has the following differences:
All the prizes are precalculated using our simulators and placed in a prize pool. We usually generate 10,000-20,000 prizes with the PAYOUT % that you desire;
The players cannot guess which prize comes next, because the prizes are granted in a random order;
Once all the prizes from a pool are granted, their count meter will be reset and they can be given again, in a different random order;
All the prizes are displayed to the player, in the game rules, along with their occurence rates;
The games do not use words like BET, GAMBLE, STAKE, WAGER but they use REVEAL and PLAY; DOUBLE-UP/GAMBLE feature is disabled;
The player uses ENTRIES to play, for a chance to win $(USD);
We use DOUBLE-BUCKET Sweepstakes Mode, which means that the winnings are added to a separate wallet balance, this way the player will have a balance for ENTRIES and a different balance for WINNINGS;
Prices
STANDARD GAME
This is a STANDARD Game! This game contains less features and animations compared to the other games that we developed.
The game is still considered superior to other competitor games on the market!
Installed Game With 0% Monthly Fees
The game will be installed on your server, but it will be encrypted to function on just 1 web domain of your choosing.
You can use this game for any type of business or even to become a game provider/aggregator.
1,600€
Rent this game
You can rent this game as part of a larger package or games, for a fixed monthly fee. The game requires that you have an online website and your developer must do the integration. If you don't have a website, you can buy our casino software to create a new website and we set up everything.
Game With Source Codes
To buy this game with Source Codes, you must meet a minimum spending criteria. 1 game license is included. You cannot buy 1 game with source codes and then reskin into 2 or 100 games. Includes non-encrypted HTML5,JS,PHP,PSD source code and documentation. You can edit the code and image files.
Customisations
Make this game unique for you
We can perform the following changes to this game, in order to make it unique (extra costs apply):
Translate this game to your preferred language -

500€

Add your company's name (just text) inside this game -

150€

Add your company's logo (static graphic) inside this game -

250€

*MOST POPULAR*

: Redesign and change this game's name and logo (static graphic file) - this way your game will be an unique product
(only available for slots and a few other games) -

500 €


NOTE: If you want the logo to be animated, implemented, optimised and tested the price will increase - +

400 €

Change this game's buttons, background, sounds, fonts, etc. - contact us for details
If you buy this game with source codes, then you will have the possibility to do most of the changes listed above, with your own developers.