How to start your online casino website today
Guide about how to start your online casino website now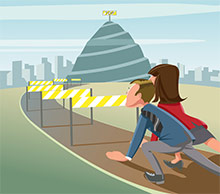 Using our products, you get the opportunity to start your online casino website without having to pay any monthly fees (you get to keep 100% of your revenue).
We will ask no tax from your income nor any other extra taxes. The best part of this would be that you can start your casino and pay for it once, and then you can use it for as long as you want, without having to pay any extra fees.
Technical support is included, free of charge, for lifetime.
Our casino software and casino games can be used to start a casino that uses real money, bitcoins, litecoins or any other currency that you want, and we can integrate any payment solution to facilitate deposits and withdrawals for your players.
For bitcoin casinos, you can find more details here.

Getting started is simple and it can be done in just a few minutes by following the next steps:

Selecting your software
Go to our casino software page and "add to cart" the Casino Management Software. This is the backbone of the casino and it is required to manage and run your casino. It can be used with as many games as you want, and you only have to pay for it once. It includes the casino lobby for the users to register, login, make deposits and play the games, as well as a very detailed administrator panel with very many statistics and features.

Selecting your games
Go to our casino games page or to our promotional games package page and choose the game titles that you want to have on your website, at the time when you will start your online casino. Each game has a live demo for you to test before purchasing.
You can buy more casino games at any time after you start your online casino. You can also buy the games as Copyrighted, and then upgrade to Uncopyrighted or Source Code version, by paying the price difference between the two versions, plus a 50 EUR fee/game for removing the copyright if you upgraded from Copyrighted version.
For bitcoin casinos, only the UnCopyrighted version of the games is available.

Placing your order
Click the cart button on top right of the screen, SAVE your package , then contact us and mention your package ID in the message or the products that you want to purchase.
If you have a discount code, make sure you mention it when placing your order.
Finalizing terms
You will be contacted by us in a few hours to discuss the final details and you will be sent a contract that will require your signature in order to finalise the order.
This is required to make everything legal, and to avoid any future problems.


Sending the payment
After this you will receive the payment details and after the money will enter our account, you will receive the software, along with the documentation and the games.
Free installation is included.
Getting a webserver
In order to do the installation and to run your casino website, you will need to have a web server and a web domain. You can rent one for around 60 EUR per month from any web hosting companies. Our recommandations are to choose a VDS Package that costs around 60-80 EUR per month from a top hosting company like: GoDaddy.com , Vidahost.com , HostinEuro.com, iWeb.com , etc.
The most important aspect that you need to consider when choosing a web hosting provider is represented by their response time. A reliable company should be able to respond to any enquiry in less than 1 hour and solve any ticket ASAP.


Obtaining a license
For BitCoin Casinos no gambling license is required. You can read more here.
If you run a real money casino and you don't have a gambling license, the next step would be to get in touch with a licensing jurisdiction, which can be located within your country or offshore, and obtain a gambling license for your online casino.
You can read more about licensing here.


Promoting your casino
After starting your casino, the last but most important step is represented by a successful marketing campaign. Our guide about marketing your online casino can be an effective tool for the popularity of your casino.
You can subscribe to our newsletter and you will receive a free copy of our eBook - "The Online Casino Operator's Guide". If you are already subscribed, you can email us to receive a free copy of this ebook.
We hope the information from this article answers your question about how to start an online casino website.
You can read more valuable information about how to start an online casino, by clicking here. An important aspect is to be able to make your casino to differentiate itself from the crowded online gaming environment.
BY CASINOWEBSCRIPTS PUBLISHED 20 May 2011